Main content starts here, tab to start navigating
Bottega del Vino
A wine centric full bar featuring accessibly priced wines by the glass, artisan cocktails, creative mocktails and craft beer.
Tuesday - Thursday 12 PM - 9 PM
Friday & Saturday 12 PM - 9 PM
Sunday 12 PM - 7 PM
For questions call 505-772-0946
Menu
Oshia's Pizzeria
Hand thrown brick oven pizza brought to you by chef Oshia Golden.
Wednesday - Saturday 12:00 PM - 12:00 AM
Sunday 4:00 PM - 12:00 PM
Menu
Picnic NM Cheese and Charcuterie
Culinary works of art: cheese plates, gourmet sandwiches and grazing boards created by local cheese mongers.
Friday and Saturday 12 PM - 8 PM
For orders or questions call 802-595-2251
Expanded hours to come
Menu
Nath's Inspired Khmer Cuisine
Gourmet Pan-Asian Fusion by award-winning Chef Nath. All organic, gluten-free and vegan friendly menu.
Wednesday - Sunday 12:00 PM - 8:30 PM
Takeout or questions call 505-699-5974
Menu
Yapopup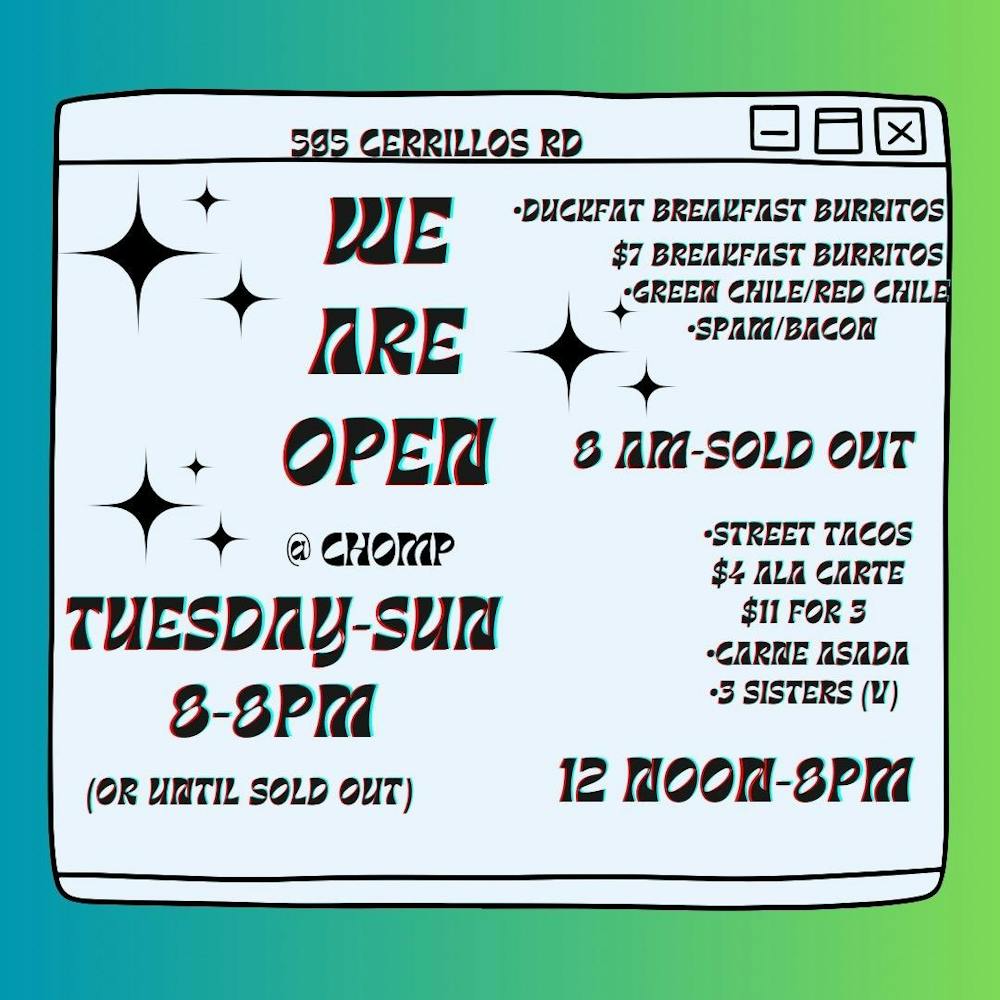 Indigenous soul food by chef Ryan Rainbird Taylor. Made from NM Red Chile and Deconstructed Feast Day stew; these savory, cheesy, and juicy tacos will leave you wondering what you just experienced.
Takeout or questions call (312) 929-6579
Please contact directly for current hours
Menu